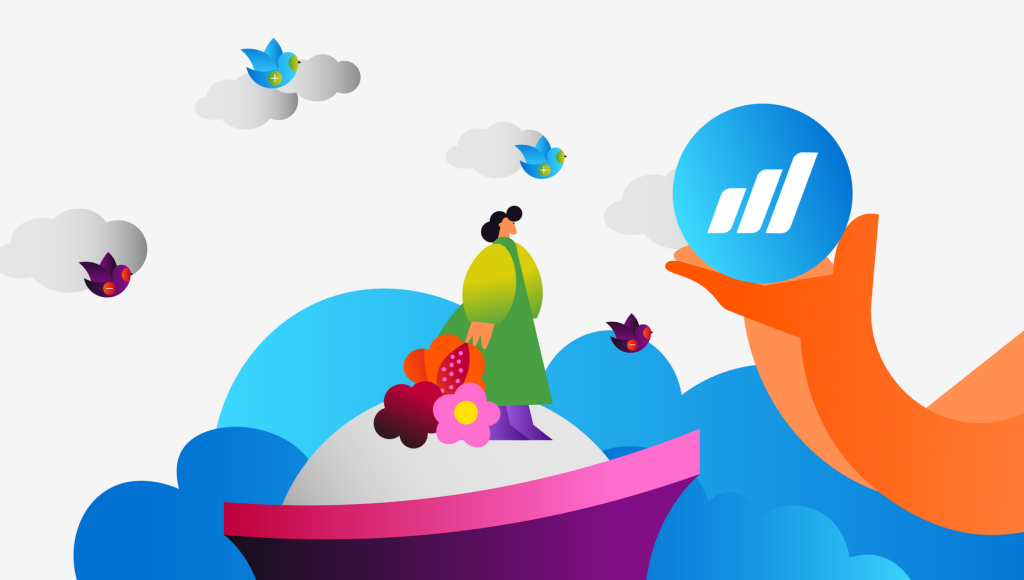 Why Choose AdoptoMedia as Your Marketing Analytics Tool?
General information about the tool
AdoptoMedia is an innovative SaaS company founded in 2017, with presence in Israel and Europe. Their platform helps to optimize marketing and advertising efforts, making them more efficient and effective for businesses of all sizes. It provided AI-powered predictive analytics with necessary insight information for executives to make informed business decisions in marketing and sales. Allows financial executives (CEO/CFO) an accurate financial planning and analysis (FP&A) with costing and profitability management (CPM) based on automated MMM (marketing mix modeling) engine. AdoptoMedia solution is suitable for both startups and corporations.
Compared to Sellforte and Marketing Evolution the platform allows to update model or forecast every week/month, support up to 50 marketing channels and provide model/forecast in XLS for external audit, which means that the solution is transparent and not a black box.
Strong points of AdoptoMedia analytics platform
Particular advantages of the platform are the possibilities of planning and optimizing marketing budgets on existing markets and benchmarks. Also it allows you to get brand awareness forecast.
Speed
With AdoptoMedia you can get the first results in a week, and in today's quickly changing world it's crucial to be able to instantly react to any market situations to grow and develop. And the solution allows you to promptly adapt your marketing activities to new conditions.
Experience in many business spheres
More than 50 businesses (corporations, service providers, startups, investors) from various verticals such as insurance, e-commerce, pharmacy and many more are already using AdoptoMedia to grow their business:
Validation of business KPI achievement in short and long term
To date, AdoptoMedia processed over $1B of customers' S&M budget
Typical CAC improvement is 20% – 40%
Budget management
AdoptoMedia platform is a comprehensive tool that provides a range of opportunities for businesses to optimize their marketing budgets and achieve their business objectives. By leveraging AdoptoMedia, businesses can manage the CAC/ROI and evaluate the return on their marketing budget, allowing for strategic planning and optimization of marketing budgets for both existing and new markets.
Brand awareness forecast
The brand awareness forecasting tool offered by AdoptoMedia is a vital component of merchandising deals, as it allows businesses to accurately forecast the level of brand awareness they will achieve. Additionally, the media mix optimization tool enables businesses to optimize their marketing budget according to various criteria, ensuring that their budget is being allocated effectively.
Data quality
AdoptoMedia offers a variety of data processing standards, including MRC Outcomes and Data Quality Standards, to ensure that the quality of transmitted data is high and that modeling results are accurate.
High integration capabilities
The tool allows for data upload through XLS or integration with ETL systems, such as Oracle Data Integrator, IBM DataStage, SAS Data Management, and others. Predefined connectors to industry data are also available to upload additional data for modeling in a specific country.
Compliance of marketing and finance
Unification and synchronization of marketing invoices with advertising campaign data is critical to validate data for modeling, and the algorithms offered by AdoptoMedia allow for the processing of uploaded data for typical errors. AdoptoMedia's methodology includes the process of model selection by AI algorithms and finished model validation with a list of statistical tests, ensuring that the use of MMM is auditable.
Conclusion
AdoptoMedia's benchmark-based approach allows for accurate KPI forecasts for short- and long-term periods. The tool's statistical tests ensure the accuracy of KPI forecasts for new customers, sales, and other critical metrics. Though in case there is not enough historical data, a metamodel can be built that uses data on companies from the same industry, with the same business model and market growth stage.
In summary, with the AdoptoMedia tool, businesses can leverage accurate forecasting, data processing, and statistical analysis to make informed decisions and unlock their full potential. Check out this detailed table where all AdoptoMedia features are covered and compared to similar tools.