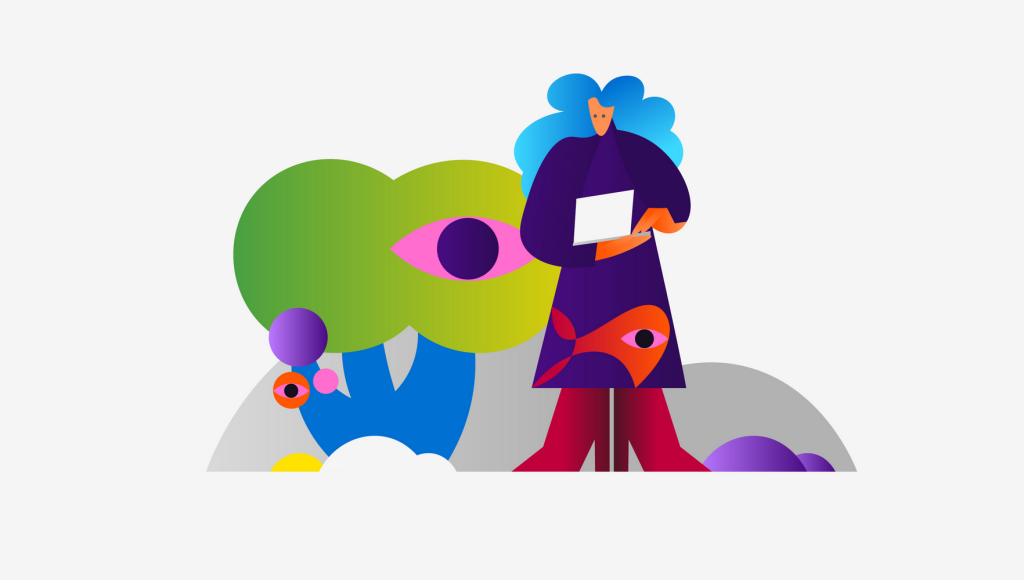 Challenges and Opportunities for Digital Marketing in 2023
Traditional and digital marketing share many of the same fundamentals. Still, digital marketing is generally considered a relatively new tool for businesses to communicate with clients and acquire information about their habits. Today, both strategies are commonly integrated into organizations' efforts.
Marketing activities are focused on enhancing a company's market share for its products or services and driving revenue. Effective marketing calls on a blend of advertising expertise, salesmanship, and the ability to deliver items to end-users.
Traditionally, print media, broadcast TV, and radio have been the principal places where commercials have been shown. Even though all of these options are still available and effective, the internet's rise has changed how businesses talk to their customers. Interactive marketing includes websites, social media, search engines, mobile apps, and anything else that makes it possible for a business and its customers to talk back and forth.
With the help of digital marketing platforms, businesses can spread the word about their goods and services in a more targeted way. In today's competitive online business world, it's important to know how to use different digital marketing platforms well. Here, we'll talk about benefits of digital marketing, tools and practical advice that can help your company make the best use of digital media.
What is digital marketing?
Digital marketing is the process of advertising products and services to consumers through various digital channels like websites, mobile devices, social networks, search engines, and others. With technological advances, some traditional channels like TV and radio have recently shifted to the digital format to some extent.
The widespread availability of smart devices makes it easy for companies to spread information about the products and services they provide.
Digital marketing platforms
A digital marketing platform is a tool that connects marketers and customers while fostering awareness, engagement, and community. Online channels have significantly increased the speed and improved the quality of interactions between businesses and individuals. But this is only one type of digital marketing platforms. According to Gartner, solutions that are used to optimize and measure digital campaign performance, buy media, and track brand metrics are also fall into the category.
11 Digital marketing platforms & strategies
Here is a more detailed information on how to use various digital channels and marketing tools most effectively and enhance campaign planning and performance.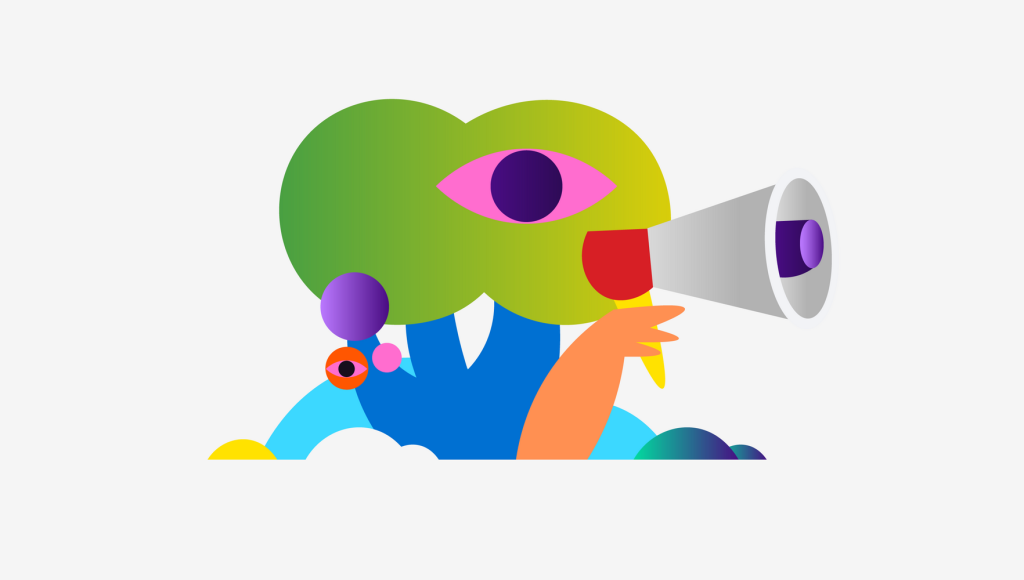 Content marketing
It lets marketers tell potential customers about new and existing products in a casual, non-sales way. By analyzing frequent search queries you can get an insight into customers' pain points, answer all their questions and help them make a choice when they try to find advice on Google next time. It works well at different stages of the sales funnel and can both increase brand awareness and lead to conversion.

Usually, content is first posted on a website. Then it may be promoted further through other marketing platforms. Content marketing often costs less, especially if the text or videos are placed on owned channel.


SEO Marketing
Search Engine Optimization (SEO) and content marketing are often used together. The company's website, blog posts, and other online marketing materials may be optimized to rank higher in search engine results for relevant keyword phrases. This makes it more likely that potential customers looking for information on a certain topic will find them. SEO can be a very useful way to promote a company's products or services online if it is done right.


Pay-Per-Click (or PPC) marketing
Pay-per-click, or PPC, advertising lets businesses connect with internet users through sponsored ads on various digital platforms. Marketing personnel may target consumers who have shown interest in their products via keyword searches by setting up pay-per-click (PPC) campaigns on various search engines and social media platforms.

PPC ads can target users based on their interests or where they live. They can also divide users into groups based on their age, gender, and other demographic characteristics. Pay-per-click systems like Google Ads and Facebook Ads are now the ones that most people use.


Email marketing
This is one of the first forms of digital marketing. But email marketing is not about sending messages to people who haven't asked for them. Marketers can encourage purchases with personal offers like discounts or coupons as well as help complete a purchase with an abandoned cart email.


Social media marketing
Social media platforms like Instagram, Facebook, Tik Tok, LinkedIn, and Snapchat are very important to consumers today. Because of this, businesses need to be active on several social media channels.

For a social media marketing campaign to be successful, it should focus on building brand awareness and social trust. Social media platforms allow marketers to talk to potential customers directly.

Marketing teams can use these channels to send paid ads and sponsored content. Most social media platforms give marketing teams the tools they need to create paid ad campaigns and divide users into groups so that the ads only show up in the right people's feeds. Even though each platform is different, most features allow placing ads based on location, job title, interests, age, and other factors. This helps a company ensure that its social media posts reach the intended target audience, making it more likely that those posts will lead to sales.

Engaging with customers and promoting products or resources to your followers organically is another great business use for social media. Likely, people who follow your business on social media are also people who have bought from you in the past. Answering questions about customer service or chatting with customers on social media is a great way to keep them interested in the business, give them good experiences, and build customer loyalty. Social media listening is also a useful tool to understand what customers think about your brand.

Never miss a chance to take part in social media trends and challenges, which are a great way to build brand awareness if they go viral. They, of course, cannot be planned, so you need to keep an eye on everything that's going on online.


Affiliate marketing
This is a type of marketing that has been around for a long time, and the internet has given this tried-and-true method a new chance. Affiliate marketing is similar to referral programs in that it involves working with third-party people or businesses on the agreement that they will promote your product in exchange for a commission on each sale attributed to their work. By doing this, you can save money and get someone else to do some of the hard work of advertising.

Influencers often use affiliate marketing to promote the goods of third parties. Each successful sale or new lead they bring in gets a commission. It's common practice for companies to provide affiliate programs that reward websites that sell their products by paying them monthly commissions.


Influencer marketing
Influencer marketing has been on the rise in the recent years. A lot of influencers have a loyal audience that trusts and loves them. Influencer's content also allows to understand if you potential customers are likely to follow them. The number of followers is not the first thing that you need to check, because the communication and connection with the audience are much more important. Some influencers promote products on live streams which resembles home shopping. One talented Chinese influencer used this method extremely efficiently and sold $1.9 billion worth of lipsticks in one day.


Mobile marketing
Even though mobile marketing strategies use various combinations of the channels and platforms above in addition to apps and SMS, it is singled out because the number of smartphones users continues to grow and over 187 million people are expected to make online purchases via their mobile devices. It only means that all advertising content has to be optimized for mobile phones.


Metaverse
This cutting-edge development might transform the marketing industry like social media did some time ago. Metaverse is a 3D shared virtual space where brands can interact with customers by presenting new collections, opening virtual showrooms, engaging users to co-create items and so much more.


Marketing automation platforms
Social media and online shops allow brand to reach thousands and even millions of people, but hiring employees to communicate with all these potential customers or answer their questions would be inefficient. That's where automation comes in handy, saving marketers tons of time and money. Digital marketing successfully implements AI-based tools like chatbots to instantly answer simple or frequent questions from clients.


Marketing analytics platforms
While other platforms are used as communication channels, these ones are designed to analyze all interactions and find out what channels are more effective, forecast ROI and create performance optimization scenarios. To make sure all of the media and tools above are used to your best advantage it is crucial to track KPIs and measure campaign results. Here are a few AI-based analytical platforms that can create the perfect media mix and optimize media budget.
Benefits of digital marketing
As more and more of the world's economy goes online, the significance of digital marketing will only continue to grow in the coming years. However, Digital marketing's functions go well beyond simple advertising and brand promotion. Its significance in the modern world has not been lost on companies, enterprises, or individuals. They're honing these abilities to strengthen relationships with customers, expand their reach in the digital sphere, and give themselves an edge over rivals. The following are some of the benefits of digital marketing to businesses.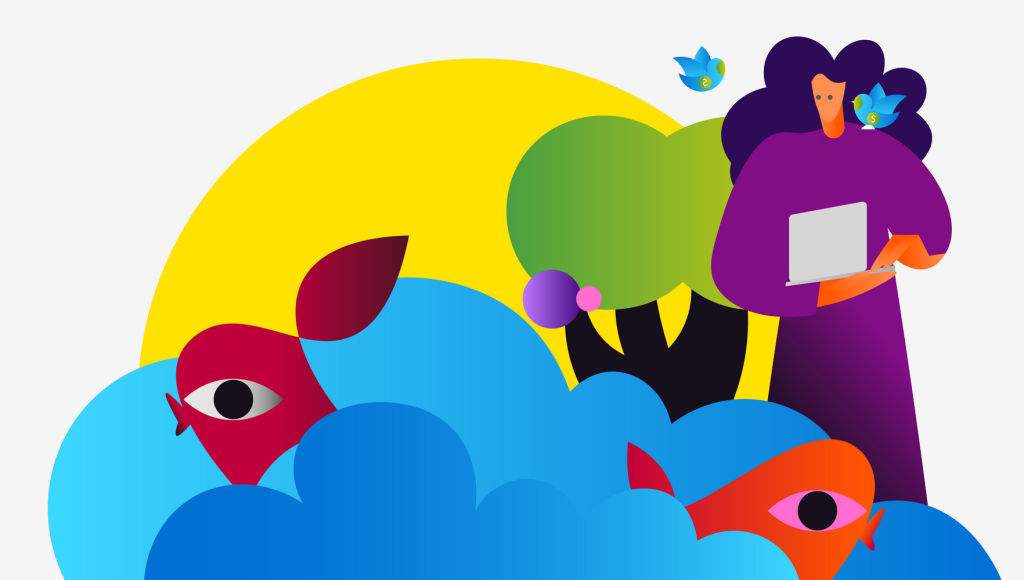 Cost-effectiveness
TV slots especially at prime-time are expensive, so not every business can afford them. However, social media has made it possible for companies of various sizes and financial standings to sell their brands on a level playing field.
Minimal resources are needed to launch a digital marketing campaign. Most digital marketing platforms provide marketers access to their core functionalities at no cost.
Flexibility
After purchasing slots for a TV commercial you cannot change the deal conditions, but with digital ads you can reallocate money to another channel even when campaign is running.
Wider reach
One branding rule of thumb is to be where your target demographic already is. When thinking about the value of digital marketing, keep in mind that the vast bulk of your target audience is now located there- on the internet. Thus, advertising on digital channels will broaden your impact.
The scope of digital marketing is worldwide. Since this is the case, you need not restrict sales of your goods and services to a certain region but may instead accept orders from customers all over the globe. And even if you target people worldwide, you may still target certain demographics.
Higher brand awareness
Promoting your business online can help you build a name for yourself that can be seen by anybody with access to the internet and social media sites like Instagram, Twitter, and Facebook.
Digital marketing lets you spread the word about your brand and what makes its Unique Selling Proposition. A consumer can't become a buyer without first knowing about your brand. Brand awareness is crucial in this respect. Digital marketing strategies such as Pay-per-click advertising, along with other forms of paid marketing, may drive a lot of traffic to a small firm.
Establishing a customer base
The consumer base is another reason why digital marketing is crucial for both small and big enterprises. Every consumer who may be dissatisfied with your goods cannot be tracked indefinitely. Customer relationship management and remarketing strategies are useful in expanding clientele.
Building a clientele is difficult for new small enterprises. A solid foundation of trust with the consumer is the foundation of this strategy.
The problems faced by large corporations are a little bit different. For large corporations, client retention is just as important as acquisition. Existing customers and clients must be kept and new ones attracted if the company is to survive and expand.
Establishing a brand image
Reputation is vital for a long-standing business. A company's public reputation is on the line with every marketing move it makes. With digital marketing, you can quickly build efficient campaigns and address any issues.
Digital marketing allows you to see both good and negative feedback about your brand, which can help you improve.
Access to measurable results
It's quite easy to obtain statistics and metrics on digital campaign performance. Using this information, brands may assess the campaign's success and adjust their approach appropriately. Data analysis' importance in gauging your initiatives' performance has grown in recent years. The best case scenario is when your analytics toll can take into account the contribution of traditional channels to and identify how digital media affects offline channels and visa versa.
Challenges for digital marketing
Whatever great qualities digital platforms have, they also have weaknesses. After Covid-19 hit, a large part of our life shifted to digital world, yet at the same time because of the crisis internet wasn't growing and traffic reduced. In attempt to save money companies cut budgets and sums allocated to online media were significantly reduced. according to Gartner, marketing budgets are recovering now, though they are only getting close to the pre-pandemic levels. At the time when businesses are saving budgets, it's crucial to make sure that every dollar spent generates as much benefit as possible. That is why brands that use analytical tools to measure and optimize their spends are more likely to successfully cope with crises.
Changes related to data privacy regulations present another challenge to digital marketing. After the phaseout of third-party cookies and introduction of iOS 14.5 some digital platforms cannot function as before. Apps on Apple mobile devices now cannot collect user data without their consent. Google Analytics use is becoming limited and in summer 2022 it was banned in a few European countries. Multi-touch attribution cannot identify the full path to purchase and becomes practically useless. Luckily, marketing mix modeling can function properly in the new conditions.
When planning digital activities, it is necessary not only to plan a marketing budget, but also to have a rough understanding of the contribution and level of saturation of digital channels. Such calculations are most difficult to do at the startup stage. If this is the case, there is a service that can help you. It is based on AI and market knowledge and can plan an approximate level of KPI specifically for your business vertical and evaluate the future contribution of marketing channels. Try free.
Guidelines for choosing a digital marketing platform
One of the most important things you can do as a company owner is to measure the performance and adapt to changing market conditions and customer preferences. Your company's expansion prospects are enhanced by using the proper digital tools. It's easy to get lost in the vast abundance of channels that keep appearing and choose the wrong ones or not the most effective. Analytical tools can make all the calculations for you and help you make a data-driven decision. However, finding the right platform, you can rely on to produce outcomes reliably is another quest. Here are a few criteria to keep in mind when shopping for an analytical tool.
Data quality
The results of any analysis depend on the data quality and completeness, so even the perfect tool will generate meaningless results if the input database is a mess. If a platform uses internationally recognized data quality standards, you can trust it.
Model quality
Models used for analysis also have to be properly built and pass numerous statistical test to prove their accuracy.
Functionality and availability
Here you should be guided by your specific needs depending on your company size, media mix, location, etc. Also make sure the tool can be easily integrated in your company's infrastructure.
Prior experience
It is preferable if the tool has already been used in the same industry as your business, this will guarantee a quicker and a more accurate result.Here is a comparison of three advanced digital marketing platforms that meet all the necessary requirements. If you need to optimize budget, launch a new product or measure the performance of your media mix, choose one that best suits your needs.